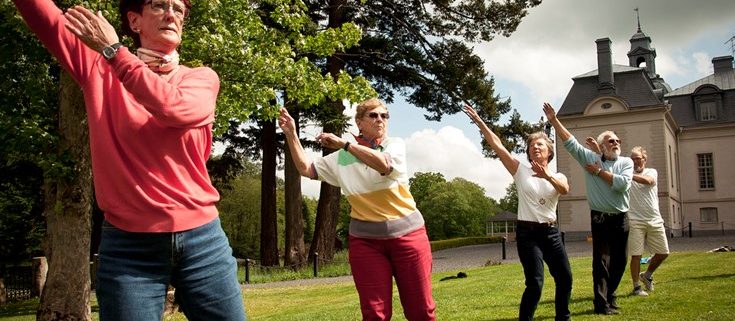 "The Predimed-Plus trial evaluates more than 600 patients with overweight or obesity and metabolic syndrome, and shows that the health benefits of following this healthier lifestyle are still present after one year"
Following a Mediterranean diet low in calories and engaging daily physical activity have proved to reduce body weight and cardiovascular risk in patients with overweight and metabolic syndrome, and to maintain these benefits after one year. These are the main findings of the PREDIMED-Plus (PREvención con DIeta MEDiterránea-Plus) trial, published in the scientific journal Diabetes Care, which have studied more than 600 patients aged between 55 and 75 years old with obesity or overweight and metabolic syndrome. i.e., having three or more of the following cardiovascular risk factors: abdominal obesity, high blood pressure, high blood sugar levels, high triglycerides and low HDL cholesterol.
Nowadays, overweight or obese patients, particularly those with metabolic syndrome, are recommended to lose weight by changing their lifestyle. The aim of these recommendations is to reduce their cardiovascular risk; however, there is no scientific evidence that this beneficial effect can be maintained in the long-term. Although low fat and low carbohydrate diets have proven effective in losing weight and improving cardiovascular risk, the benefits tend to diminish after a year.
With this investigation, the researchers from the Human Nutrition Unit at the Universitat Rovira i Virgili, in collaboration with 23 other research groups in the PREDIMED-Plus study, have evaluated the changes in body weight, fat accumulation and different cardiovascular risk factors after one year in 626 patients. The results have shown that the lifestyle changes included in the study are effective in maintain clinically significant weight loss. Indeed, after 12 months of intervention, 33.7% of the patients following the hypocaloric Mediterranean diet and daily exercise showed a minimum of 5% weight loss. These patients also showed improvements in those parameters related with glucose metabolism and certain inflammatory markers, in contrast with those patients who did not follow the diet. Furthermore, for those patients with diabetes or at risk of diabetes, the benefits from these lifestyle changes were particularly high in terms of glucose control.
The researchers highlight that, in this study, the greatest weight loss has been found after 12 months, which illustrates that weight loss was maintained over time. In the light of these results, the researchers expect that this weight-loss maintenance in response to the PREDIMED-Plus lifestyle programme can provide the same or more benefits that PREDIMED trial for cardiovascular disease (myocardial infarction, stroke or mortality from these causes) in the long term. In fact, this is the main objective of the PREDIMED-PLUS trial.
This study was led by Jordi Salas-Salvadó, head of the Human Nutrition Unit of the Universitat Rovira i Virgili and principal investigator at the Pere Virgili Health Research Institute (IISPV) and CIBERobn. The study was funded by the Carlos III Institute through the Health Research Fund, which is jointly funded by the European Regional Development Fund.
PREDIMED-Plus
The PREDIMED-Plus study, coordinated by Jordi Salas-Salvadó, is a multi-centric clinical trial with a total duration of 8 years and based on a nutritional intervention with hypocaloric Mediterranean diet, the promotion of physical activity and behavioural support for cardiovascular disease prevention. The study is conducted in many different parts of Spain, started in October 2013, and it involves 6,874 individuals.
Reference: Salas-Salvadó J et al. Effect of a lifestyle intervention program with energy-restricted Mediterranean diet and exercise on weight loss and cardiovascular risk factors: One-year results of the PREDIMED-Plus trial. Diabetes Care 2018 Nov; dc180836. doi.org/10.2337/dc18-0836
https://www.predimedplus.com/wp-content/uploads/2018/11/5775588300_a671c19239_b.jpg
325
735
Jesus
http://predimedplus.com/wp-content/uploads/2016/07/logotipo-predimedplus-png-300x66.png
Jesus
2018-11-06 10:23:31
2018-11-06 10:36:25
A hypocaloric Mediterranean diet and daily exercise maintain weight loss and improve cardiovascular risk